Why Dinkum?
Past success is not always a predictor of future performance but let's look at the runs on the board. We've got clients that have been with us since we opened for business back in 2006. It demonstrates the Dinkum difference.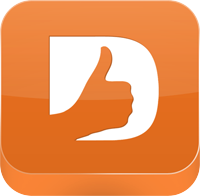 Dinkum is an Australian term meaning 'genuine' – the real thing – a reference to partner Paul Fleming's birthplace and reflection of the company philosophy. At Dinkum, we feel comfortable knowing we provide a high quality service at a reasonable cost. A sign we're on the right track is that clients refer business to us. The reason? Because we take the time to understand our customers and deliver what's necessary to help them navigate the changing world of the Internet.
There are many companies that offer SEO, social media and web design. We've taken the best of these spheres and molded them into the core competencies of our company. Marketing is still based on examining how your clients and prospects use the Internet and to develop ways that meet your budget and expectations.
If you want to work with Dinkum, get in touch here.