Dinkum
Looking Back and Moving Forward
January 4th, 2017
Given that we didn't put out a single post for ourselves all last year, we're also running an outdated website (do as we say, not as we do;), and our social channels are sluggish at best, one may be thinking we have gone on extended vacations or just slept through 2016 to avoid all the dramas. Sorry. Nope. We've literally just been nose to the grindstone busy that we've ignored our own selves. In our effort to pour as much energy into client work we've let ourselves go a little. We also turned 10 last year which in business years is about 50 so it makes sense that we have to work extra hard on that paunch. But, seems we might be ready to start working out again. Time to get into shape. Work that core!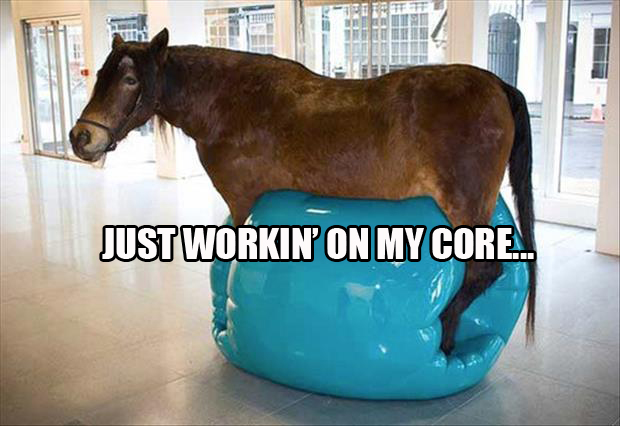 So what have we been up to? Aside from churning out our usual slew of websites, from non profits and charities to retail and b2b companies, we've managed to fill in quite a range of industries to bring them up to the latest requirements. As always, these projects contain some element of digital marketing, UX and with good 'ol SEO always in the back of our minds, even for clients who haven't budgeted for it. Get that foundation right from the start!
Then of course there are the full SEO campaigns which are my personal favorites. That challenge of making things work and piecing it all together for maximum performance still keeps our interest, not to mention that the industry itself continues to be fluid. That whole SEO is dead thing continues to amuse us and every time we embark on a campaign where it has obviously been overlooked, it reinforces the fact that there's still some bad intel being lobbed around.
Technical SEO Data has been a key component for all of our campaigns but the challenge of tracking it all has been huge. As a result, we have one of our crew members curate it manually, sharing it on a weekly and monthly basis to ensure our campaigns are performing as they should as well as to help drive our decision-making. Having that data is a critical piece of the puzzle and now instead of spending our time bouncing around between all the tools we use, we have it in one convenient place. We have been working on building a tool that pulls it all together in a much nicer format, so 2017 should see that come to fruition. We anticipate that it's going to really help boost our ability to take on more clients, something which we typically like to limit due to the nature of our campaigns.
We've been building WordPress plugins for a while now, mostly for our own client use but a few are out in the wild. We launched SiteMavens.com to keep them separate from our Dinkum brand for now and currently we've got 4 products up there with more developments and products to come. We're also currently working on a ticketing CRM that we expect to release into the wild in 2017.
This year we stepped up our web hosting capabilities, getting more serious with speed and security for our WordPress clients by teaming up with Pantheon. We've been super impressed with them and have every intention of continuing that relationship through 2017.
We moved! Which is not such a big deal when you're mostly remote but coming to the city certainly has its advantages and we're excited to be a part of what seems to be quite the renaissance for Philadelphia.
So all of this points to a pretty busy 2017 for us but we do want to up the ante a touch by getting out and about more and practicing what we preach (hoping this starts with a new website of our own). As always, working with interesting people and projects is a high priority as well as being a part of our client successes which continues to be our driving force. While we intentionally limit the number of clients that we work with, we think adding a curated data toolset to our arsenal will allow us to bring on smaller campaigns and cover a number of critical data points that are often overlooked, which will help to ensure that solid foundation we strive to achieve for every campaign. Onward!