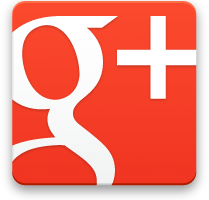 Since starting last summer, Google's new social network, Google+, has signed more than 90 million members which is amazing growth. The big question: how to engage with it. In this guide, I offer 6 ways to involve your business in the Google + community to connect and grow.
Set Up a Personal Page and Brand Page. A personal profile allows a more individual interaction on the network and should be used for fun, quirky comments, images and videos. There are a bunch of options when creating a company page. I suggest showing your company's personality with a business-centric and informative vibe.
Fill out profiles completely. When people find you on Google+ they will more than likely go to your profile and poke around to see what you're all about. When filling in your bio area, be sure to use key terms that describe your business. Don't be spammy. Work the terms into coherent and logical sentences that make sense in the context of your bio.
Choose a relevant profile image and choose your 5 scrapbook images wisely. The pictures on your profile pages, both personal brand, need to reflect who you are. For your personal page, use a good head shot or picture that's appropriate. On your brand page, the profile picture could be your logo. Make sure it's good quality and doesn't look pixelated. The 5 scrapbook images (these are the images that go under your name) should be relevant to what you do and who you are. For your personal page show your hobbies, your family, your favorite past time and so on. On the brand page, the sky is the limit. One suggestion is to look at online video podcast personality, Cali Lewis' profile page and Geek Beat's brand page. On both pages, you get a sense of who Cali is and what Geek Beat is all about. The animated gifs can be made using many open source programs as well as high-end graphics programs like Adobe Photoshop.
"Circle" relevant and interesting individuals. On personal pages you can "Circle" whoever you want. Follow people you find interesting in industries you want to reach. Often people will reciprocate and "Circle" you back. On brand pages, you can't "Circle" people until they "Circle" you. My rule of thumb with brand pages is to post via your brand page and reshare these posts via your personal page to generate buzz for the brand page. When people "Circle" your brand page, be sure to follow everyone back to show that you appreciate the "Circle".
Search industry news sites and blogs to find news to post. Don't just post the link and call it a day. Offer some commentary and share your viewpoint. When you share your thoughts, you're more likely to receive responses. This goes for both your personal and brand pages.
Utilize Google+ Hangouts and chat with customers, clients, and Google Plusers about your brand. This makes you and your brand more human and approachable. A Hangout is an 8-10 person video chat on Google+ that allows people from all over the world to connect, chat, and, well, hangout. It's a great way to grow an audience and engagement with your brand.
These are just a few suggestions to engage with this new social platform. If you want to, feel free to both "Circle" me and "Circle" Dinkum on Google+.