If your PPC program is not driving the results you would like, don't just give up and call it quits.  Test, Test, Test! You should always be testing your keywords, ads and landing pages to determine what drives the best performance. Below is a list of things to consider as you prepare for any sort of test.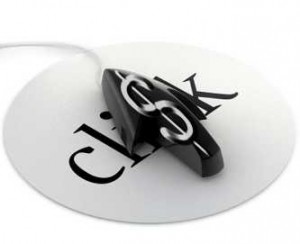 1. Start with testing the ad groups that cost the most money, but have the lowest reward. Since you can run an unlimited amount of tests concurrently within Google Adwords, there is no reason not to be testing all the time. This way, you can ensure the account is always performing at its best.
2. Remember not to test with too many variables at one time. If you are testing your keywords, don't change your ads or landing pages. If you are testing ads, don't change your keywords or landing pages; and if you are testing landing pages, make sure to keep your keywords and ads consistent through the test.
3. Just because one test performed well for one set of ad copy and keywords, doesn't mean it will work across the board. When you decide on an action to take after the tests are completed, don't assume it will work for the entire account.  Test and make necessary optimizations to different campaigns and ad groups separately.
4. Start with the basic framework for a test to ensure you stay on track. Plan out what results you would like to see, how you are going to set up and run the test, and what will you do after you get your results. By mapping out this basic framework, you will not only stay on track, but you can quickly optimize depending upon the results you receive. This is especially helpful in staying organized when you are running multiple tests at one time.
5. Start with testing two of the most important aspects of PPC: Ad Copy and Landing pages.
Always Test Landing Pages.
The content of the ads is what causes a user to click through to the site, but the content of the site will influence the user to purchase or follow through with a desired call-to-action. By using the same ad copy and keywords, test different landing pages to determine the page on your website that will produce the highest conversion rate or other desirable metric.
Test Different Variations of Ad Copy.
Change the default setting for your ads in Google Adwords to "Rotate" instead of "Optimize" . This will allow full control over the ads that are displayed. Optimize for both CTR (Click-Through-Rate) and ROI (Return-On-Investment). In doing so, you want to look for optimal spend for the highest amount of conversions.
Share a favorite PPC testing technique or story with us in the comments.