During the week before Christmas, I had some free time, so I went to the local mall and did some window shopping.  I was browsing the sales for Lands End clothing in Sears, when I heard, over the store intercom, "Code 2, Lands End area." I looked around for firemen or security personnel, and seeing neither, I browsed for another 15 minutes, hearing the same page a couple of more times. As I neared the register with my intended purchase, the customer standing there was expressing her displeasure with something. She was not loud nor rude, just stating her case. There was a problem with her purchase, and the cashier did not have the "magic card" to swipe in order to fix the mistake and complete the transaction. "Code 2" is Sears talk for "I need a manager".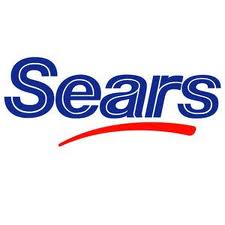 Rick blogged about outstanding customer service by KFC in Market East. Sears could take a lesson or two from them.  When the manager finally appeared, she was harried, but polite. She started out well enough when the customer expressed her displeasure over the long wait. "I am sorry for that, I really am," the manager began.  Then she said "But it is the holidays." The customer said, "That is not my problem. The wait is my problem, and if you want people to shop here you need to make it easy to get in, make a purchase, and get out."  Again, she was polite, but firm, and in my opinion, absolutely correct! The holiday season is a chance for places of business to wow customers with service, not expect them to deal with outdated card swipes and tardy management appearances.  If there are not enough managers, it is not the customer's problem.  If the system does not allow a cashier to make a valid change to a purchase price, again, it is not the customer's problem!
A couple of days later, I read that Sears will be closing between 100 and 120 retail stores in the tri-state area due to disappointing holiday sales. Why am I not surprised?
Photo Credit for featured image: http://www.sxc.hu/photo/827556