The story goes like this:  web designer meets plugin, crafted with loving care by a freelance web developer.  Designer downloads said plugin.  It works great!  Solves the problem!  Does really useful and awesome things.  So the designer uses it on dozens of sites that he builds for clients big and small.  Designer clicks on "donate $5 to plugin developer" button only once or maybe forgot to do it altogether, so freelance open-source plugin coder stops supporting it after 3 years.  Chaos ensues when WordPress upgrades PHP minimum requirements.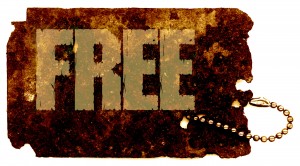 While you may not have heard this story over dinner, it's a very common one in the WordPress community, whose plugin repository is active with thousands of developers, most of whom donate their code for the free use of others.  The risk here is always that, at some point, the good times come to an end and your favorite WordPress plugin for doing x, or y, or z is longer maintained.
Professional, Paid Plugins – Warm and Fuzzy
In the past few years, professional outfits like Gravity Forms, Shopp eCommerce, or WP Touch Pro have moved firmly into the business of developing plugins and selling them.  With money comes support and a certain commitment to keep the darn things working.  Here at Dinkum we are strong supporters of many paid professional plugins (the three above being some favorites), but we are also fans of a few free ones.  In fact, we use Joost de Valk's fantastic Analytics and SEO plugins on every site we build.  What's great is that Joost makes a living off those plugins, but he never charges any money for them.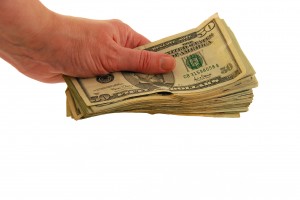 Making Money when It's Free
It doesn't take much investigation to see that Joost is one of the more visible people (developers or otherwise) in the WordPress community.  He's able to monetize that visibility (and his talents, of course) into plenty of good gigs, including speaking, site analysis, and custom work.  I doubt he spends a single dollar on advertising out of pocket, but instead devotes a good number of hours to releasing some of the best free products available for WordPress.
Giving Back, and Getting More than you Give
We've recently started to develop a WordPress plugin for our client MerchantPlus.  This is a major investment, costing thousands of dollars and 2-3 months of work by our very own talented, crack WordPress developers.  However, it's shaping up to be marketing gold – allow me to explain why:
Years ago MerchantPlus started giving away credit card logos as a service to its customers.  Lots of people started to find MerchantPlus after searching for "credit card logos" or "visa mastercard logos" and so by giving something away, MerchantPlus benefitted from a pretty awesome number of backlinks and SEO juice.   Not a bad trade!

Doing More, Getting More
However, a few logos was an easy thing to give away and over time this approach has lost a lot of its former glory.  As part of our retooling of MerchantPlus.com's online marketing presence (keep an eye out for the new website shortly) we came up with a replacement that we think will have an even greater impact, and that is the plugin we're developing currently.   Why are we so confident?  Because we're building in a huge amount of value into this "free" product.  We're investing hours and money into it at a level that one would expect of a product that will be sold, like Gravity Forms.  But, of course, MerchantPlus isn't in the business of selling software!  It's in the business of helping merchants process credit cards, much like Joost isn't in the business of selling $10 plugins – he's in the business of selling his expertise.  In this way, the more value baked into the plugins, the more useful they are to the target market, and the more visible the company or person in return.
A Preview
Since we're just in the early stages of this plugin, we don't have a demo to share yet (we hope to have one out in September).  However, it's too good not to share.  In a nutshell, the MP Payments Plugin will be a best of breed standalone payments plugin for WordPress, allowing users to process payments through a laundry list of gateways and payment solutions (not just through MerchantPlus).  Through a clearly documented support site and its own API, we also plan to promote the MP Payments Plugin as the payment module of choice for plugin developers – why build your own when you could leverage a superior tool that is ready to roll?  In this way, a developer creating the next great event registration or nonprofit donation plugin can focus on their core value, while leveraging MP's expertise in payments.
Free Photo Credit:  http://www.sxc.hu/photo/1118613
Money in Hand Photo Credit:  http://www.sxc.hu/photo/1037536