Twitter is 5 years old this month. It has come a long way in the social media sphere in that time.
There are still those who don't see value in Twitter and tweets and #hashtags and anything related. I have read comments indicating that they believe it is just a platform for inanity and talking to oneself.  But there are lots of people who don't agree.  Five years ago, no one tweeted.  Today there are about 140 million tweets a day, or about 1600 a second, according to the Twitter Blog.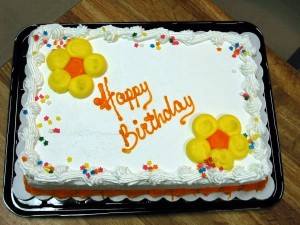 Lots has been written about using Twitter for building relationships for your business. As a business tool, it is still evolving. Just a side note: Twitter has a blog. The importance of having more than 140 characters at a time to spread your message cannot be underestimated!
Lately, Twitter and other social networks have proven themselves in world events with very different consequences.  Twitter has been instrumental in communicating the  plans of various uprisings in the Middle East. In some, it served to get news out of countries where the government tried to limit the news media to state sponsored messages. Most recently, the number of tweets spiked after the 9.0 earthquake in Sendai, Japan, and the subsequent tsunami and nuclear reactor crises, still unfolding. So while I can agree that what someone has for lunch holds very little interest for me, tweets about world events are a miracle of instant communication.
On the occasion of its fifth birthday, it has still not figured out how to make money on tweets. The company has 200 million users, employs 400 employees, and is valued at 4 billion dollars, according to CNN Money.com. It seems that the next hurdle will be making enough money to support our tweeting habit.
Do you have ideas on how Twitter can become financially viable? Share them with us in the comments.
Regina Sillitti is Project Coordinator for Dinkum Interactive. She has worked in programming, design, business analysis and quality assurance. Her background in design and data processing give her a unique perspective on client – tech translation. You can reach her at [email protected]
Photo Credit: http://www.sxc.hu/photo/342705