In case you live under a rock, I am going to tell you that according to Howard Camping, the world is scheduled to end on Saturday, May 21, at 6 PM local time.  Local to where ever you happen to live, by the way, because the beginning of the end is going to occur in New Zealand first and move around the entire globe in 24 hours.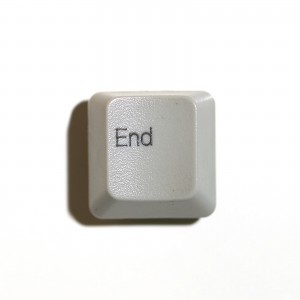 I am not going to disparage anyone's belief system here.  If they are right, then by Sunday it won't matter, and if they are wrong, then nothing I say here can make them any more wrong. I am somewhat in awe, however, of the way this news has traveled. There is an RV that parks around town where I live that has been advertising the approaching Rapture for more than a year.  Small, handmade signs appeared on telephone poles around the same time.  Lately, billboards have sprung up along the road ways telling us all to be ready for the end, although they are a little short on information that would help us prepare.
Since the dawn of man, there has always been that guy with the beard and the sandwich board calling for us to repent, the end is near. If you happened to pass him or her and read the sign, you probably chuckled a bit and moved on with your life.  This was local marketing for a global event. Howard has the marketing for this particular iteration of the end times wrapped up.  One man's determination to interpret ancient texts and come up with a formula to predict the end of the world, has people who have never met Harold spreading the word.  Handbills, tracts, signs, billboards, and people hanging out of RV's using megaphones are making sure that everyone knows that God is hitting the cosmic delete key on May 21.
A brief check on Twitter reveals some interesting back and forth.  Some posit that the Bible says that nobody knows when the end will come. Some are more tongue in cheek, planning "after parties" for Sunday. But, people are talking about it.
This may warrant further study, if next week comes around.  What do you think his marketing strategy was? How can we capture some of  that enthusiasm for projects we are passionate about? Share your ideas in the comments.
Photo Credit: http://www.sxc.hu/photo/394275