I admit this poll is small in nature and certainly lacks any credibility with anything resembling scientific research – however I believe it validates a few things about social media that I have felt are fast truths.
 The Background
The first survey was done while listening to a number of students who joined our tailgating fun prior to the latest Penn State football game – a win I might add here, especially since this does not look like a stellar year like times of old. I purposely did not participate in the conversations as they discussed their dislike of the Facebook changes. There was a universal dislike – "they didn't ask us if we wanted it to be changed like this" was one comment. Then a surprise as a couple of the young ladies discussed how they spend hours on Tumblr. While most of the other folks did not know anything about Tumblr this group raved about it – hmmm interesting.
The College Class Survey
The second survey was conducted with a class I taught at Temple University where I was asked to come in and discuss the differences between companies that have adapted to the internet versus companies that rely on the internet versus companies who are a result of the internet – much like Dinkum. There were many good questions and I was impressed with the way the students had prepared for the class, most of whom had checked out our website. Just before leaving I took a poll of the social media websites being used by the class and their feelings on a few things. Here are my findings: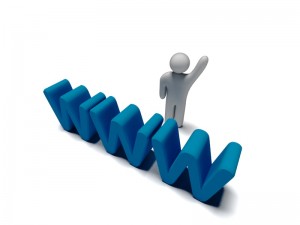 Once again Facebook was tops on the list and not one person liked the new changes.
50% had tried Twitter but only a few keep up with it.
Only a few had tried Tumblr but loved it
75% spent significant time on YouTube
Many tried Google+ but only one person still checks it out – more on that later
FourSquare, StumbleUpon, Pandora and LinkedIn rounded out the list.
The many comments about Google+ were interesting. Looks like it might be good someday but no one is using it yet. I asked if they would go back but only a few thought it was interesting enough for another look – Google+ did you not roll it out right?
Everyday I hear more about how Google+ is gaining traction but this survey and the many folks with whom I speak are saying that you have a LONG way to go. There are some interesting features – BUT! I wonder if Facebook actually did Google+ a favor by changing when they did and making folks angry? However, are they mad enough to move over to Google+?
In my opinion, they waited too long to roll it out for corporations.
Good luck Google. I am pulling for you on this one because I am really starting to dislike the arrogance of Facebook. It is a social media tool that does not care one bit about you, your opinion or anything more than tracking you to make some cash. Let me feel the love once in awhile – you have great potential but the arrogance may be your downfall someday. I guess we will see.
Share your opinions on any of these sites with us in the comments.
Photo Credit: http://www.sxc.hu/photo/1172174