The economy may be recovering, but one hard hit area is still trying to recover. Nonprofits are engaged in stiff competition for available donor support and donations.  At Dinkum, we are tuned in to the needs of nonprofits, and our own Rick Simmons will be participating in an informative seminar, Nonprofits: Creating Revenue and Increasing Capacity in a Distressed Economy.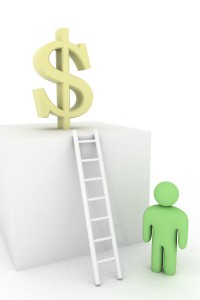 Attendees will leave with the tools to better position themselves for gaining and maintaining donor support. Experts from various fields will share how to:
Implement best practices to assure long-term sustainability by Vernon A. Bramble, CAE, President of Bramble & Associates
Create revenue and profit by Dominic Ursino, President of the New Jersey Institute for Disabilities
Integrate social media into your nonprofit marketing strategy by Rick Simmons, President of Dinkum Interactive and instructor at The Nonprofit Center at LaSalle University's School of Business
Use your professional advisors to your best advantage by David Gruber of Eisner Amper, Robert Nitti and Judy Morgan of Willis, and Sandra Brown Sherman of Riker Danzig.
To better serve nonprofit organizations, the seminar will be held on May 11 at the Holiday Inn Somerset, in Somerset NJ, and again on May 12 at The Pyramid Club in Philadelphia.  Registration and breakfast begin at 8:30 AM, the seminar from 9 to 11:45, and Questions and Answers from 11:45 to 12:15 at both locations.
If you are working or volunteering with a nonprofit, you can register online to attend one of these sessions.
"Nonprofits: Creating Revenue and Increased Capacity in a Distressed Economy" is sponsored by Riker Danzig Scherer Hyland Perretti, LLP, Eisner Amper Accountants & Advisors, and Willis Group Holdings to help nonprofits capture and nurture donor support in order to realize greater revenue and increased capacity in the current economic environment. For more information and to register for the event, visit http://dink.im/eOZCy5
Rick is looking forward to seeing you there!
Photo Credit:  http://www.sxc.hu/photo/1158790