Unless you shun news of any kind, you know about the unrest in Tunisia and in Egypt. Protests and demonstrations in the streets are occurring as people reach their breaking point with the poverty, oppression and inequality rampant in their native lands.
The issues within these two nations are not the same. But one phenomenon has allowed the world to have a front row seat for the protests, and that is the use of social media in carrying out the protests.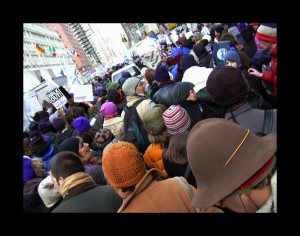 According to Voice of America, the use of Twitter and Facebook in connection with the protests have alerted the international community about the internal protests. Egypt has blocked social network sites in an attempt to stem the flow of information within and out of the country. Residents of Egypt created work arounds to circumvent the blocks. In Tunisia, the networks have not been used so much to coordinate protests, but to send information out of the country that otherwise would have been censored by the governments.
This use of social media sites for alerting the world to repression or major disasters is not new. In his book Twitter Power 2.0, Anthony Robbins explains in the preface how Twitter helped regular Iranians get the word out about the rigged election in June 2009, and how the people of Mumbai, India, shared the tragedy of the terrorist attacks on November 28 – 29, 2008 via their mobile phones.
While we create strategies to optimize the use of Twitter and Facebook to create buzz for our clients and backlinks for their sites, people in other parts of the world are using their social media accounts to organize protests, record historic events, and share them with the world. What we do for our clients is a valuable service, but the creative way that people in all parts of the world use these tools to better the human condition is a sobering reminder of our privileged place on the planet and the power of uncensored communication.
Are you following any world events on Social Media? How do you think it colors your perception of events? Let us know.
Regina Sillitti is Project Coordinator for Dinkum Interactive. She has worked in programming, design, business analysis and quality assurance. Her background in design and data processing give her a unique perspective on client – tech translation. You can reach her at [email protected]teractive.com.
Photo Credit: http://www.sxc.hu/photo/173806
Thanks to Bill Witt for input.