Valeria Maltoni, author of Conversation Agent, is a prolific writer, and one that I admire. So when her blog post about "7 Ways to Make Writing Your Creative Habit" came through my email, I had to take a break and read. As usual I was not disappointed, and came away with an idea or two that may actually spur me on to write more often.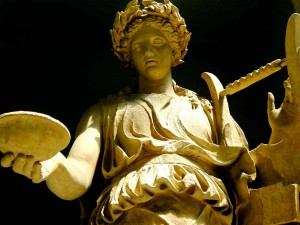 Although she does talk about seven ways, I focused in on the one that spoke to me. She talks about making creativity a habit. I think of brushing my teeth as a habit, but not creativity. How about my muse?  How can I be creative without that feeling of being absolutely ready to create something of worth?
This explains a lot about languishing blogs, doesn't it? Creating something of worth for the blog can't really happen in between the other important things we do each day to keep the business running smoothly. Creating that blog post needs to be considered an important thing in it's own right. It needs the time set aside, the space to work, and the right tools. Commitment to the task is more important than waiting for the fleeting muse, or the idea to strike out of the blue.  For ideas to strike, they need someplace to land, and commitment to the task creates that space.
Attempting to write without distraction may be painful at first, and there are so many other, more well defined tasks vying for attention. But I plan to keep the habit of creativity in mind, carve a time out of my day, and allow the space for my creativity to unfold. Ask myself what question a client shared that I can use to educate more than one person, or what insight I gained from an email that came across my screen.
Photo Credit: http://www.sxc.hu/photo/1211274