The phrase 'Art and Science' can aptly be applied to many things. Consider parenting, as an example.  There is no shortage of books on the science of parenting. Expectant parents can read them and commit them to memory, and some of the information is actually useful. The art of parenting involves getting to know the child that is yours and figuring out what actually works for them to feed, nurture, educate and civilize them to be productive members of society.
We can apply this to Search Engine Optimization, too, as was nicely done in an article on Search Engine Watch called "SEO is Both Science and Art" by Mark Jackson. He provides a clear definition of science that I am reducing to "a systematized knowledge of a subject". There are many on-line sources for this kind of knowledge for SEO, although Mark does point out that there is a lot of bad information out there in addition to some good stuff.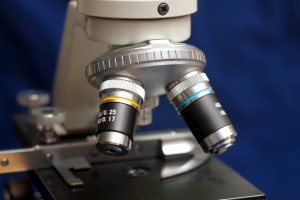 The science of SEO would of course include using the right platform for your website. Fast loading and easy to navigate are but two of the requirements for the platform. Good content is essential and that includes grammar, spelling and relevance to visitors to the site.  Properly setting up the onsite meta data and analytics for tracking is also part of the science.
Art, according to the SEW article, involves the use of skill and creative imagination. One of the most important requirements for SEO is figuring out which keywords to target.  Online tools abound that give variations of key word phrases and search volume. Of the hundreds of phrases that may be relevant to the content on the site, choosing which to target at any given stage of  the SEO campaign is an art. Finding the prhases that web surfers use to find the product or service, and staying away from the industry jargon the web site owner thinks they use is part of this. Deciding on which long tail phrases and which competitive phrases to target is more involved that applying a mathematical formula to the data and skimming the 'right' numbers.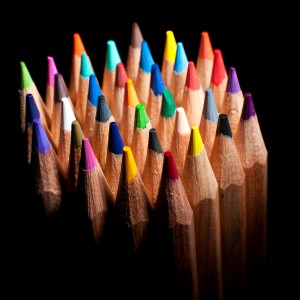 Once those phrases are chosen and agreed upon, each page of the site needs a keyword strategy based on content. This strategy needs to be revisited during the campaign as analytics information is collected and analyzed for what is working well, and what could use a few tweaks. This is a process, based on an understanding of the analytics, looking at trends over time, and not just a snapshot of numbers at any point in time. It involves creative thinking to tie all of this together with a general marketing program for the brand, while keeping the performance of the site and the satisfaction of the visitors to the site in mind.
In order to raise your web site to be a productive member of your brand family and of the internet society, go ahead and read the (good) information on Search Engine Optimization, but find that SEO artist who can take those principles and put them to work for the benefit of your site and brand.
Photo Credits: http://www.sxc.hu/photo/1367221, http://www.sxc.hu/photo/1157754