I just got back from taking 2 weeks off. Yes, 2 entire weeks. The last time I took 2 weeks off in a row was 25 years ago for my honeymoon. This was a great way to celebrate 25 years with a great lady. More about the trip and my thoughts on Alaska in the next post. Today I want to post about the FABULOUS city of Vancouver and what is has to do with marketing.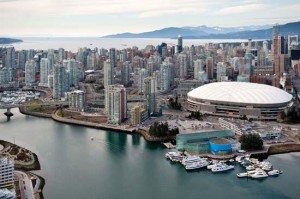 First of all, the city knows how a transportation system should run. Routes and other information are clearly marked, and a day pass that allows you to use any form of public transportation – buses, trains and the seabus (wonderful way to go from Vancouver to North Vancouver) cost all of $9. The parks in Vancouver are well designed with separate areas for pedestrians, skateboarders and bikes all separate from the cars. Most of the time, all of these various modes of transportation didn't need to cross paths.
Now the best part – we got a map of the city from the hotel we stayed (recommend the Ramada on Pender Street). Anytime we pulled out the map and just started looking at it folks would come up to us and ask if they could help. Now if this only happened once I would have thought it was one special person. NO! It happened when we were on the train, in a bus or just strolling down the street. It got to be a bit of a joke that if we wanted to meet someone new we could just pull out the map. Not once did we pull out the map that someone did not stop to offer their help.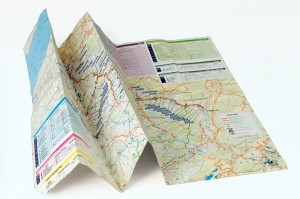 Here is where I started to think about the way we often treat our clients – we wait for them to ask for help with something. We all try to be helpful and tell them to contact us with any questions, but if we were really oriented to customer service we would be trying to figure out what do they say or do that indicates they are looking at a map and need help. What are the signs?
If we could figure that out, your prospects and clients would never leave you, ever, because you would always be there before they even asked.
What are you doing to look for folks who have pulled out the map?
Map Photo Credit: http://www.sxc.hu/photo/1076818