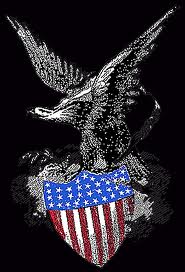 Date: August 2011
Scope: Internet Marketing/SEO
Website: http://www.raabcollection.com
Overview: Gaining trust was an important part of this campaign with a focused strategy leading to solid results.
Want to own letter signed by Abraham Lincoln? How about an autographed photo of Amelia Earhart? Perhaps you'd prefer the swirling signature of Thomas Edison? Dinkum Interactive can put you in touch with a leading dealer in historical documents – the Raab Collection. How do we know about them? Well, Raab happens to be one of our clients so we're right up to speed with what's hot in the world of historical documents. We admit it's an interesting meeting of companies. Raab tends to hang out in libraries and historical institutions whereas Dinkum spends time with Internet geeks. But we both want the same thing: to get in front of the right people.
Pushing the Envelope
The Raab Collection credits much of its success over the past twenty-five years to embracing new technologies, including the Internet. In the early 1990s, the Collection was one of the first in its industry to have a professional website. Upgrading the site every few years was standard practice but marketing was generally performed in-house bolstered by the occasional consultant or special project.
In late 2010, Dinkum convinced the Raab Collection that a regular investment in comprehensive Internet marketing and SEO was the way to go. Owner Nathan Raab was happy with their Internet presence and results but didn't want to lose their leadership spot to newcomers or leave potential advantages on the table. Like steering a ship across the ocean, we agreed that every captain needs an expert navigator to guide the ship, a watchman to foresee obstacles, and a first mate to advise on opportunities. To extend the analogy, Dinkum reads the map, predicts the weather and ensures smooth sailing as Raab steers the ship.
Charting a Course
The team at Raab knows its stuff but their experience with another SEO company didn't produce the promised results. When Dinkum came on board, it had to correct the course on a wayward keyword strategy, title tags, meta data and flow throughout the site. It then had to build awareness of the site by nurturing an outstanding blog and community section and promoting it through an aggressive offsite backlinking strategy. The next step (not an easy one) was to recode the entire website to allow greater search engine friendliness and future expansion.
In the first 4 months of the campaign, there was a 17% increase in organic search engine traffic – this meant Raab could reduce its paid advertising spend. Since the start of Dinkum's work, there's been a 25% increase in conversions (products purchased) and increased revenue. The company enjoys #4 ranking for the competitive term 'historical autographs', and  #2 ranking for 'buy historical documents'. It also has many page 1 results for key designated terms.
Relationship and the Long Term
The Dinkum team has been kept on its toes in explaining why certain strategies have been undertaken. When a company has enjoyed success using traditional models, bringing in an outside team can be a challenge. When the desired results take time to come to fruition, an even higher level of trust is required. The long-term nature of the relationship means this trust has been built and will continue to grow. Ship ahoy.