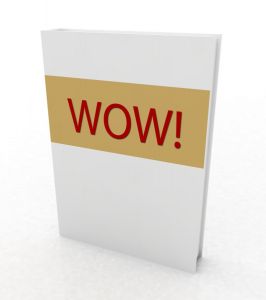 I've just spent the last couple of minutes writing the headline for this blog post. I toyed with:-
How to Increase Traffic with a Killer Headline – mmmm
Secrets to Writing a Killer Headline – not outcome based
How to Increase Traffic To Your Site – boring
I decided on "6 Proven Headlines That Spike Traffic" because it sounds doable and includes the outcome of your efforts. Did it get your attention?
Headlines are really important in blog posts. It's often the only part of your blog readers will glance at and if you've got the magic words, you'll get the click through. And then readers will be spellbound by your magnetic words, take your call to action, and desperately anticipate your next post. The dream.
According to Jeff Bullas, tests reveal a compelling headline can increase your conversion rate on a website or a link by 73%. He says 8 out of 10 people will read headline copy, but only 2 out of 10 will go on to read the rest of the copy. And up to nearly 3 times as many people read a web page or view video because of an interesting headline.
So, what are the 6 proven headlines? (I need to deliver on my headline promise).
Jeff Bullas offers the following types and examples to guide you.
1. Get What You Want
Example: "The Secret To Getting More Money For Your Property!"
2. Crystal Ball and History
Example: "10 Predictions on the Future of Social Media"
3. Problems and Fears
Example: "Get Rid of Your Debt Once and For All"
4. Fact, Fiction, Truth and Lies
Example: "Little Known Ways To Make Money On The Stock Exchange"
5. How To, Tricks Of The Trade
Example: "How To Plan The Ultimate Holiday"
6. Best and Worst
Example: "The 10 Worst Mistakes Made by Bloggers"
I also recommend you make a note of the headlines that get your attention. What is it that captured your interest? And then experiment.
Photo Credit: http://www.sxc.hu/photo/1162225