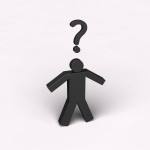 Thanks to Malcolm Gladwell for this observation. In his best-selling book, The Tipping Point, he talks about his amusement that on every packet of Ivory soap is a phone number where people with issues or comments can ring in. "Who would bother?" he wonders. Well, it turns out this strategy is the perfect 'maven trap' for Ivory soap. Wait a minute, I'm getting ahead of myself.
Firstly, if you have called the hotline, I'd love to know what you asked. Just fill in the reply below.
Now, I'll explain what a 'maven trap' is and how it could be helpful in your business.
Mavens are information experts who enjoy sharing knowledge. So, in the case of soap, someone who calls the comments phone line for Ivory soap is someone passionate about soap. But here's the kicker. This person is likely to be the one who shares information about that passion. You might know who this person is in your social group. Got a question about soap? Ask the soap maven.
Mavens are key information spreaders. If they use your soap, and like it, they're likely to recommend it. It's a key dimension in word-of-mouth which is even more crucial these days as people suffer information overload.
For businesses, the key is working out how to connect with your mavens. Who are the people in your network and base who love spreading information and are the 'go to' in their groups. Once you find them, give them what they need because they are crucial to the success of your business and product.
How do you connect with your 'mavens'?
Photo Credit: http://www.sxc.hu/photo/1124847