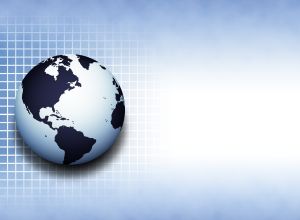 After reviewing Yahoo's top searches two week ago, let's take a look at the results for the world's most popular search engine, Google. Last week, it released Google Zeitgeist, examining the spirit of the times through popular search terms.
1.2 trillion searches. 146 languages. What did the world search for in 2012?
The top trending searches for 2012.
By trending, it means growth compared with the previous year. The death of singer Whitney Houston in February topped the world's trending searches list for 2012, followed by Korean pop sensation, PSY, and his song Gangnam Style, which Google says also became the most watched video in YouTube history. Here is the list.
Whitney Houston
Gangnam Style
Hurricane Sandy
iPad 3
Diablo 3
Kate Middleton
Olympics 2012
Amanda Todd
Michael Clarke Duncan
BBB12
By the way, BBB12 stands for Big Brother Brazil. Brazil has a big population, and from the looks of it, is one of the last remaining countries where the Big Brother franchise is still popular. In one forum decrying this fact, there was this response.
Well, don't panic. Grass is not greener on the other side. France nº1 is a phone provider, nº2 football and nº3 is the French equivalent of Big Brother. The presidential election is not even in the TOP 10. Oh, and yeah, McDonalds is nº5. So much for French gastronomy…
I'm amazed that Kate Middleton features so prominently, with or without her top on.
Top Trending Events for 2102
Hurricane Sandy was the top trending event in the U.S. for 2012. The presidential election came in second, followed by the Super Bowl, Olympics, and UEFA Euro 2012.
Hurricane Sandy
Presidential election
Super Bowl
Olympics
UEFA Euro 2012
KONY Movement
SOPA protest
Aurora shooting
Trayvon Martin case
Hurricane Isaac
You can also take a look at other categories, such as film and TV. There's an interactive map. But one of the most popular elements of Google Zeitgeist is this video summarizing the year in visuals, which has become a popular form of communication.
[youtube]http://www.youtube.com/watch?v=xY_MUB8adEQ[/youtube]
What do we make of these search lists? I think it shows we are a herd animal, wanting to know what everyone else is looking at. The viral nature of certain trends seems evident – what else explains Gangnam-style? I'm sure there are millions of searches about significant events, such as the discovery of the Higgs-Boson particle.
What is love? is still an enduring question. We can add that to the new search query, what is YOLO – you only live once. The teens are getting into it. YOLO.
What surprised you about Google Zeitgeist 2012? Leave your comment.
Photo Credit: http://www.sxc.hu/photo/1104082