We love to test and check new things out. That's actually a large part of what got us all into this field and keeps us in this ever-changing landscape. There's often something new or interesting to review and consider as part of our technical SEO service offerings. Web development certainly keeps evolving as new technologies and techniques come to the forefront and even within the world of WordPress, there are times when we have to accommodate some pretty significant updates and adjustments. Most recently we've been having to embrace a massive update to Google Analytics with their GA4 shift which will be happening this July 1st. Preparing for all these changes is incredibly important to us though the services we offer continue to remain fairly narrow so why is this? If we're spending so much time testing and experimenting with a slew of Internet Marketing tools and techniques, why wouldn't we be continually expanding our services to embrace these new and exciting new things?
Most of our staff has been in this industry for around 20 years, our company since 2015 so we've got a history with seeing exciting new things, in fact there was a time when SEO was in fact that shiny new thing. As developers we continued to focus on our web development services but experimented with SEO until we realized that there was something to it. It complimented our service offerings so we put significant energy into learning and understanding how it works and how it benefitted our clients. It turned into an incredibly valuable option for a large number of our clientele and we continue to offer it because it makes sense. It does change, but the core elements remain and we now consider it a foundational marketing and operations requirement.
Not long after starting Dinkum, MySpace was starting to make significant inroads into the online realm and with an increasing user base, perhaps this would be another service we would be able to offer. After spending time reviewing and analyzing, we decided that perhaps some clients would benefit from having presence but found it would not have the type of impact that SEO had shown and so ultimately we decided it wouldn't be a service we would offer based on this finding. One thing that came out of that exploration was that we decided it was important to continue to explore these shiny new tools whenever we could.
Social networks came (and often went) thick and fast. Some you could tell would have a greater impact (like Twitter and Facebook) than others, but we were rarely convinced of their value. Second Life was super cool and showed promise but never delivered. I personally always enjoyed working with other marketing agencies who did turn their focus towards social marketing services so I could get to get to see the behind-the-scenes impact and performance. With data and analytics as an integral part of our toolset, we were able to really track impact. It rarely lived up to its hype or at least for us, was never as valuable as SEO performance.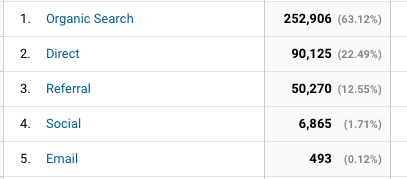 Still, even though we saw it rarely have an impact on our client marketing, we continued to support the need for embracing social platforms as part of an overall Internet Marketing strategy. Some clients saw traction. Podcasting was useful for some. Facebook marketing could reach a new audience for others. Video marketing via YouTube was important. LinkedIn was and is incredibly useful for some businesses. If that's the case, seems like we should be adding those to our service offerings? Actually, something else we noticed during these exciting times with businesses exploring new things, as many companies were looking to ramp up their social marketing, they were forgetting about their website. They forgot about SEO. Often we would be pulled in to review a prospect who was putting a huge amount of energy (and budget) into their social marketing but were not seeing the return they were promised or expected. Turns out they had completely forgotten to prioritize their website and had not considered the SEO impact that a lack of priority would have as they moved over to a nice cheap Wix instance or heard that Webflow was the way to go as it would significantly decrease their maintenance requirements and associated costs.
Even today we have a maintenance client who shifted a big part of their budget to social marketing and it definitely looks great and fun on Tiktok and Instagram reels. Very clever stuff and highly entertaining with a decent number of followers and comments. But aside from bringing in some visitors to their website, it's rarely nudging the inquiries.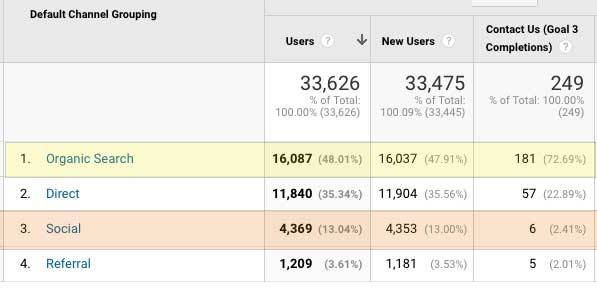 Fortunately for them, we're still taking care of a lot of their foundational internet marketing components which continues to bring in their leads but I'm convinced they could do better if they shifted some of this new social budget towards something like Paid Search or ramp up SEO further.
So yes, we're sticking to what works and will continue to improve our foundational service offerings because they still work and they're still needed. We'll most definitely continue to keep experimenting with a close eye on the next shiny new thing. AI?