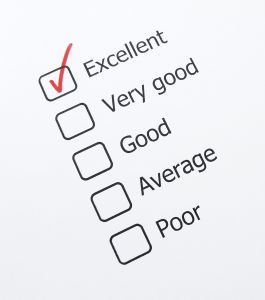 Maintaining a top performing website takes organization, especially if many people are involved. At Dinkum, we complete weekly reports of client websites to make sure we're on top of, and delivering, optimum sites. Everyone can see where a site is at, and how to make it better. I'm in charge of compiling these weekly reports and believe they're a great tool to improve websites.
Here are my 5 key elements of a website report:-
1. Highlight tasks to be completed
We report on any activities that have not been resolved and outline who is responsible for the work. Think of it as a reminder, especially for staff who have quite a lot of tasks. A weekly report allows everyone to be reminded of their 'to do' list.

2. Check the 'health' of the website
A health report of the website includes:-
Website accessibility – check that all links and calls to action work properly
Check the layout of the website on every browser. Sometimes it can become scrambled.
Google Webmaster offers a free service that allows you to check for 'not found' pages and crawl errors. It also checks on duplicate Meta information. From here you can make necessary redirection to a proper page on your site. Google Webmaster shows which pages have issues, allows you to take action and mark as fixed.

3. Report the link building and keyword ranking
We include information about SEO. The most important part: keyword phrases. We check these every week and make changes if necessary. A useful tool to check keywords is Raven Tools. It reports how many keyword phrases rank on the 1st, 2nd or 3rd page on search engines.

4. Website traffic and conversion reports
This lets you know if a website is running properly. It allows you to examine if traffic is lower or higher than last year or last month. It allows you to look for reasons why there is a decrease – maybe social activities that are not optimal or there was a referral site decrease or traffic from search engines have declined. Based on this, we can recommend the next move to increase traffic.

5. Activities to be carried out next week
Finally, we provide information on any work to be done the following week. This includes keyword link building or social activities to be intensified. Be sure to nominate who is responsible for these new tasks.
A weekly report is the ideal way to stay on top of complex websites. You can see what's working and what's not working – and steer your client to the results they want.
Photo Credit: http://www.sxc.hu/photo/866529