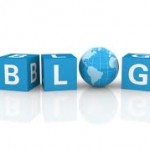 For someone who claims to be technologically inept, Steve Smolinsky nails it when it comes to blogging. A management consultant by day, he's curious about the world and articulate in his dissection of it.
Many people blog as part of their marketing efforts but Steve takes it a step further. He's a voracious reader of magazines, articles and newspapers and when he runs across something that inspires him, he offers his interpretation through his blog. With attribution, of course. And once he posts the blog, he then sends a copy of his post to the writer or journalist that inspired it. It helps that Steve is a good writer and his posts are insightful.
As part of his note, Steve thanks the author and explains that they inspired his post. And in most cases, he gets a personalized response. Yup. Not canned or automated. Talk about real engagement! These notes are often the beginning of an ongoing correspondence and when he's traveling – which he does frequently – Steve lets these folks know and often meets with them.
He's had breakfast, lunch, and a few glasses of wine with some really interesting people because he connected through his blog. It creates a ripple effect.
Know what I'll be doing next? You betcha. I'll send blog this to Steve with a thank you note for telling me how he has turned his blog into an engagement tool.
Do you have other ideas to turn you blog into an engagement tool?