Recently, our own Rick Simmons interviewed Founder and President of Benari, LTD, Steve Smolinksy. Steve is a popular speaker, Professional Faculty and Region Manager Africa  for the  Wharton Global Consulting Practicum of the Wharton School, Consulting Professor Singapore University, and co-founder of Conversation on Networking. And he works with Dinkum Interactive for the tech 'stuff' that keeps him visible online!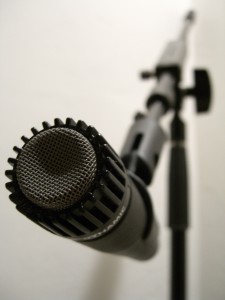 Rick: Why don't you give us the name of your company, and a little bit on what you do?
Steve: OK,  Benari LTD is the company.  We advise business owners, CEOs, Presidents, and their senior leadership on creating a fully integrated, aligned, and accountable organization leading to an organization where all employees and customers are passionate about being part of the story.
Rick: How long have you been working with Dinkum? And since I already know that answer, what led you to pick Dinkum as your tech partner and keep us around?
Steve: I have been working with Dinkum for several years.  I was attracted to you for your ability to understand that I was interested in a fully integrated way of connecting all my web activities to my company goals and objectives.  As I explored your capabilities I found that you understand that I have no interest in the technical issues behind the scenes and expect Dinkum to take care of all that while providing this fully integrated web and social media support totally aligned with my story and messages.  I found Dinkum to be easy to work with, able to talk to me in plain English, able to understand my requirements, and expert at translating these requirements into exceptional and highly effective internet marketing.
Best of all, you are fun!  I love working with the team.  They undersand and accommodate my techical incompetence, random thinking, and chronic craziness, and somehow manage to take my thoughts and develop and implement hugely successful web programs.  I can rattle off a continuing stream of ideas and thoughts that they are able to translate into wonderful materials in ways I don't even begin to understand.  What I do understand is how successful the results are with little effort on my part.
Rick: There is lots of buzz around Social Media now days.  How has that affected you?
Steve: Social media makes me crazy.  I am flying around the world, my days are totally filled up, and people expect me to be always available through Facebook or LinkedIn.  It is nuts.  Luckily I have Dinkum who manage this craziness for me.  In conjunction with my Handler they make it all work and integrate all the various aspects of my websites, blogs, and all else web.  Without their knowledge and expertise I would be invisible in the web.
Rick: You recently made a video testimonial with Chef Jose Garces.  What has been the response to that?
Steve: I have the great good fortune to have Iron Chef Jose Garces as a client.  I say good great good fortune for two reasons: first because he is a wonderful person and a fantastic client, second because he offered to do a video testamonial for me.  I discussed this with Dinkum who did all the videography, editing, and created a great short video that I've used on my websites as well as through various social media.  The response has been exceptional.  Tremendous interest, lots of comments, and a number of new prospects who arrived via seeing the video.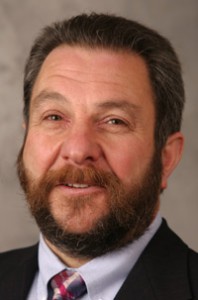 Rick: That's great, of course! To wrap up, what do you see as having the greatest impact on your business, technologically speaking, over the next year?
Steve: Although I really dislike the impersonal nature of the internet, I love the way the internet and social media have expanded my reach and impact.  Best of all, I have Dinkum to do all the heavy lifting for me so I never worry about it working perfectly and being fully integrated.  I expect to expand my presence on the web significantly in the coming year and look forward to taking advantage of whatever new way of connecting with clients and prospects appears.  Actually, I look forward to having Dinkum take care of this for me while I concentrate on what I do best: guide my clients to exceptional company performance.
Thanks, Steve, for a great interview.
Microphone Photo Credit: http://www.sxc.hu/photo/794564