With all the information available, it seems that some of it still gets lost in translation. When it comes to SEO we are well aware that there is plenty of incorrect information but while it's been around for some time, plus the fact that there continues to be more and more experts touting SEO knowledge, we keep seeing repeat offences. We've seen enough recent client activity that has raised this as a red flag, on every single occasion, these transitions were performed by web development companies who apparently promised to "SEO Optimize" their new website only to see traffic and rankings tank because they didn't know what they were doing.
The website redesign is an important digital activity and while I've been tackling them for years, they still always fill me with a sense of dread especially on websites that are performing really well. While we prefer the iterative web management approach, website redesigns and upgrades sometimes need to be a bit more extensive and can be essentially for companies that are growing, shifting their focus, or simply need more options. The problem is that when making a major change, these adjustments can impact SERP performance.
Signs that you have done a bad launch:
Drop in Traffic in Analytics

Loss of Keywords in Google's SERPS (SEMRush or Ahrefs)

Drop in Rankings – if you're tracking them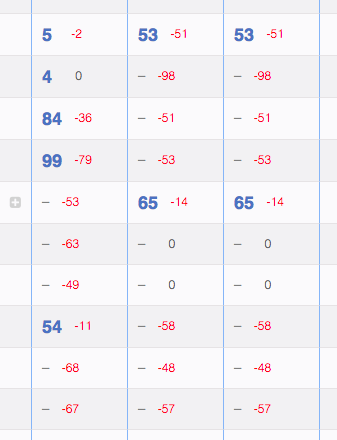 Sad face. And ouch!
So our whole "sustainable seo" thing generally works pretty bloody well in most instances for long-term success except when the client decides to roll out a new site with another company or decides to tackle it in-house. We thought we'd taught our clients well but as it turns out, when you're traveling along comfortably you start to wonder if SEO is really intentional or just a happy accident. Then you're reminded that you do have to work at it and by then it's too late, you've got some serious work to do to even get back to where you were, and often it doesn't happen so you pour more money in PPC to make up for the visibility loss.
So here are a couple of things you can do to prevent that tank.
New Site Build – your new site still needs to be search engine compatible. Plenty of devs get it right just by following best practices plus these days there's enough information around that devs will often know the right things to do to accommodate search engines. There's no shortage of technical checklists that will help you to make sure it's going to be a solid performer.
New Site Meta Data – there's a big difference between having the same title and meta description on each page vs having default structures setup vs curating each page with appropriate keywords and context. We promote the latter, we suggest not going with the former, it will hurt.
Page Mapping – we want to retain as much of the current value as possible so leaning on 301 redirect may be necessary. If your URL's will remain the same then no problem, more often than not though they will be different so matching the old URL's with the new URL will be necessary. For those with a lot of pages, a regex redirect rule will help but smaller sites can usually be done manually. Tip: Do a Screaming Frog crawl of the old site and the new site and create a spreadsheet to match pages. Add the redirects to your website.
Even these 3 steps will save you a lot of headaches (and potential heartache) as you look to move your web presence onward and upward. In many cases, an update can actually help your digital growth.

For those curious, that blue line increase occurred after we took over the website. It was not an accident nor a coincidence.
Also note that even following the best techniques for your website upgrade, there may be a short-term drop but it should only be a matter of weeks not months so keep a close eye. A couple of things you can do:
Weekly audit – you can use a tool for this just to flag thing as they go. We use Raven Tools or Ahrefs which are both paid but something like SEO Analyzer would be fine.
Search Consoles – Make sure you setup Google and Bing Search Consoles. Both have their own strengths and weaknesses but they can really tell you a lot  especially while you're going through an upgrade.
Google Analytics (or other analytics tools) – again these guys can tell you a lot about your performance even with traffic.
Website updates, new site launches, or even redesigns always make me nervous, especially on a strong performing website. The benefits should generally outweigh the negatives and hopefully in a few short weeks, your visits, leads or sales will all start pouring in as it did for our happy clients with the chart going up and to the right!