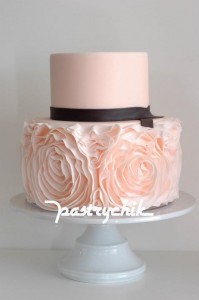 Pinterest is taking the world by storm. Even my mother asked me to invite her to the service which, to me, shows that the service has gone mainstream.
Pinterest, for those uninitiated, is the latest Social Media hotspot where users post images from websites that they like onto so-called "Boards". At first glance, it's a site popular with women. But men have also found a place on the network, along with companies and marketing agencies.
If you want to engage with this community, here are my top tips to help you get started.
Use the "Pin It" bookmarklet for easy pinning. This bookmarklet can sit in your bookmarks toolbar for easy pinning.
Set up boards for different topics. If you're an ice-cream shop, think of putting up boards for "Ingredients", "Favorite Flavors", "Neat Displays", "Favorite Events", and so on. It gives a better sense of who you are.
If you feel brave enough, open a board for reader contributions. This will let your fans add photos and feel included in your brand.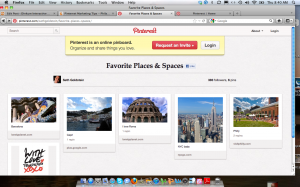 Choose great photos for your blog posts that are likely to be repinned. Just be mindful about copyright. Use your own images, buy stock photos, or select Creative Common photos and always credit photos. It's good karma.
Though time consuming and resource intensive, infographics are a great way to get pinned on Pinterest. There are tons of companies that specialize in developing custom infographics. You can also (with proper attribution) use excisting infographics that relate to your post. By using infographics you're raising the likelihood of your post being pinned and shared.
While perusing Pinterest, make a point of "liking" and resharing pins related to your brand identity. This will share the love with other "Pinners" and raise awareness of your brand's activity on the service.
Lastly, have fun. Don't take yourself too seriously. People will hopefully comment on your pins. If it's negative, be mindful of how you respond. Remember this is the Internet. What you put out there stays there — FOREVER.
I hope you're ready to take the dive into Pinterest. Feel free to "friend" me on the service.