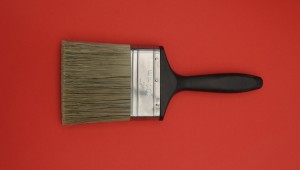 A few months ago I decided that it was time to update my family room, kitchen and office. I liked my decor but since it has been 12 years, it needed a little pick me up. So I hired my local painter to do the job. It was a week of craziness with plastering, dust and disarray. Since I am very Type A (those of you who know me well are saying "Really? – Shocker"), the disarray was getting to me and I found that my focus was not quite as sharp. Each day my painter would come in to make sure things were running smoothly and that I was happy with the work that had been done thus far. He consistently checked in with me. At the end of the week when the job was completed, he came over to make sure that it was done to his liking as well.
I have to say, it looks amazing! What a difference and the paint job was done so professionally that I gave him a shout-out on Facebook. I think that when you are satisfied with any kind of service, you should make sure that the company that provided the service is duly recognized. My painter made sure that I was completely satisfied, followed up to make sure that things were running smoothly and that his customer was happy. That goes a long way in today's world. Because his customer service was so great and the job was very well done, I am happy to recommend him to anybody.
If you are happy with any service that you have received, please make sure that you recommend, give a shout-out or simply say "thank you" so that they know that you appreciate their good work. Remember to pass it on so that others know that as well. It is a win-win for companies today. Everyone loves a great recommendation to jump start their business in today's tough economy.
Photo credit: http://www.sxc.hu/photo/1292358