Fellow authors here at Dinkum have posted about customer relationships from various points of view. Do Your Customers Trust You and Delivering on Values and other posts suggest the need to know your audience and deliver what is promised and other important business or life lessons.  A good customer relationship is productive for both parties, a bad customer relationship is, well, bad for everyone.
I recently had an experience that brought this home to me in a very vivid way, and will impact my relationship with clients moving forward.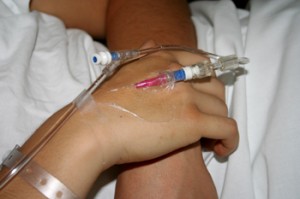 My husband spent some significant time in a local hospital recently. He was admitted through the emergency room, the immediate issue was taken care of, but tests indicated the need for some serious antibiotic treatment. As it was now into the wee hours of the morning, I went home, assured that I would bring him home later that day. Various complications that appeared to me to be deteriorations in his condition, and numerous days later, I kicked into meltdown mode.  I became the client we all hate. I demanded audiences with every doctor on the case and asked for detailed explanations of every procedure, test, and drug ordered. I refused to leave the room, and stood where the medical professional of the moment had to make eye contact and speak to me before I moved to let them leave.  I even brought "Guest Services" into the picture to kick up the care to an acceptable level.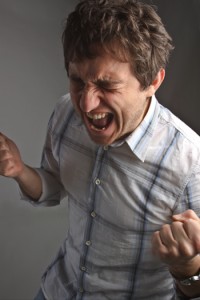 So what, I hear you say, does that have to do with what we do? Well, imagine this. A client hires us because their website or their internet presence is subpar.  We assure them that, yes, it is ailing, but we can fix it.  We will tinker with this site that may represent their current livelihood, or future potential livelihood, and make it more modern, more visible, and more profitable for them. This site is important to them, and they are turning it over to us. Sometimes however, we run into a challenge or two along the way, and things take longer than the original estimate we shared with the client, or unforeseen technical tweaks need to be made. If we don't keep the client informed along the way in language that they can understand, and in a timeframe that makes sense to them, we run the risk of turning them into a client screaming to be heard, and demanding to understand what is going on. I now realize that this is born of frustration with a situation outside of a client's control, but most often not outside their ability to understand, if someone takes the time to talk with them before they hit meltdown.
Medicine is an art as much as a science.  There is not always one clear path to the desired end. Web design and SEO are also a mixture of art and science. The internet is constantly changing, and what worked yesterday to help a site convert visitors into customers may not work tomorrow. Through a solid relationship with each client, we can begin to know how much communication each client needs to maintain their trust in us and the work we are doing for them, and how much involvement in the process makes them comfortable with the variety of possible outcomes for their website and internet presence.
For the record, everything ended well.  But I can't wait to fill out the hospital survey and mail it back! What has shaped your approach to client relationships?  Share with me in the comments.
Photo Credits
http://www.sxc.hu/photo/1100587
http://www.sxc.hu/photo/1327383