The world's largest retailer has made an acquisition that suggests its future involves smart technology. Walmart has just bought mobile app developer, Small Society. In dollar terms, it probably wasn't a big deal, at least for the corporate giant. But for me, it was an interesting move. Let me explain why.
1.  Walmart has a digital technology research division based in Silicon Valley called @WalmartLabs
Yes, that's the name of the department, not their Twitter handle. And yeah, I didn't know they had an uber cool tech outpost either! Since acquiring social eCommerce startup, Kosmix, last April for $300 million, Walmart has gone on a bit of a buying spree. They gobbled up Grabble (a mobile payments company) in November and now they've added Small Society.
2.  Personal is the future for Walmart – what about you?
It looks like Walmart, best known for its cookie-cutter superstores, understands that personalizing the shopping experience is the future. Judging by the prices they're paying and the people they're acquiring in these deals, they know that connecting with customers in the same way as cool brands such as Instagram, Facebook, Twitter, Foursquare, and Groupon is necessary for a profitable future.
3.  Acquisition of People
The @WalmartLabs blog post announcing this deal focused on the "acquisition of people" rather than technology. Apparently this is what motivated the Kosmix deal with its two founders seen as more valuable to Walmart than the actual product or company. I guess Facebook isn't the only company spending big to get core talent particularly when small companies with the right skills can create highly influential and profitable products.
4.  What about Bentonville, AK?
Walmart is somewhat famous for its 17,000-employee corporate headquarters. Located nearby are many suppliers wanting to reach customers through the infamous big box stores. It's like bees to the hive! It looks like @WalmartLabs includes offices in Silicon Valley, Portland, and Seattle. It's going to the people rather than bringing the people to the "big box." This brings new meaning to Walmart's slogan "Our People are the Difference." It looks like Walmart is returning to the idea of small, independent shopping in the center of communities.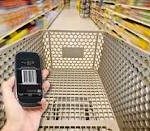 It's interesting that Walmart, whose brand symbolized the opposite of the Internet revolution, is embracing new technology more aggressively than others. These recent acquisitions are a serious investment in forward-looking people, technology, concepts, and working styles. It suggests Internet innovation is no longer in the hands of digital natives or tech entrepreneurs. Walmart has sniffed where the future money will be and is acting.