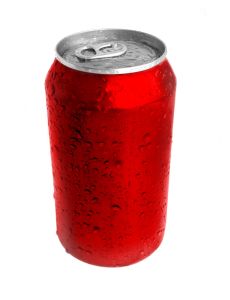 Psssst. Want to find out how to get people to do what you want? Silly question. Of course you do. Most of us want to influence behavior in some way – be it increasing web traffic, getting people to buy from you, or to take the action you want. Psychologists and advertisers have created entire professions studying why we do what we do and – most importantly – how to change it. Behavior is complex and sometimes unpredictable so it's always a challenge.
It's why this study on teen soft drink consumption caught my eye.
Soft drinks are being blamed for obesity, type-2 diabetes and other health problems. One can of drink, for instance, contains 9 teaspoons of sugar so no wonder people are packing on the pounds. Despite health warnings, people still drink them by the truckload, especially teenagers.
So, which tactic is most effective at reducing consumption? Researchers from Johns Hopkins University in Baltimore posted three different signs outside corner stores to see which was best at putting teens off soft drinks.
One asked if they knew that the average soft drink contained 250 calories.
Another asked if they knew it was equivalent to ten per cent of their recommended daily intake.
The final one asked 'Did you know that working off a bottle of soft drink or fruit juice takes about 50 minutes of running?'
Which do you think was most effective at reducing consumption?
Answer: The final one.
It turns out having an easy to understand calorie equivalent is more effective because most teens don't count calories. It's meaningless to them.
How you frame the issue has a huge impact on behavior.
Do your marketing campaigns hit home with relevant and relate-able information?
Photo Credit: http://www.sxc.hu/photo/971009