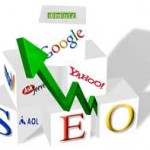 Browsing around the Google Currents app on my new Galaxy Nexus toy/phone, I saw an article from TechCrunch that caught my eye: Google has been experimenting with a possible role with email subscription management. Google, of course, is the king of experimental projects. The Internet is littered with dozens of Google projects that made a brief appearance in our Internet world, only to be discontinued. And there are certainly hundreds of projects that didn't even become public. This particular experiment isn't a surprise but it's still notable.
It shows Google is taking a more holistic view of online marketing and inserting their search and sponsored results into the "game". In the past, Google was able to just sit around and rake in money through ugly ads on its sidebar but it has expanded its footprint immensely to pop up on YouTube, Android, airline search, books, etc. While Facebook CEO Mark Zuckerberg floats ideas about the death of email (he's probably right on this point), Google is getting back into the email game. Why? Because when it comes to marketing, email still works. And quite well, in fact.
At Dinkum, we take an integrated approach to internet marketing. We believe that marketing involves a diverse set of activities, appropriately and creatively leveraged — where the magic is. We often tell our clients to forget spending money on PPC in favor of email marketing because the ROI is greater. And it's a foundational tool to build upon. It looks like Google has found an interesting way to short-circuit the lead generation process by soliciting email signups directly from the SERP page.
Another interesting tidbit in Google's experiment is it informs you regarding your opt-in status with a list or retailer, creating more trust in the ad you're being subjected to. I mean, if you've already opted-in to their email list, why wouldn't you click on their ad above another one? This presents an interesting challenge for small players going forward, but also a unique opportunity to use targeted search and PPC to drive conversions from your most loyal customers.