My friend's seven year-old son recently sent me his Christmas wish list. Trends move quickly these days, especially for those in single digits, so I'm always prepared to buy something I've never heard of. This year's request surprised me. Young Ben wants a WWE action figure. That's WWE for World Wrestling Entertainment. Ben, it seems, loves to watch hulking men throw each other around a ring in a highly orchestrated manner. To my knowledge, his parents never showed any interest in wrestling. His influence is a school friend and apparently, the WWE bug has spread throughout playground a bit like head lice. So, look out FAO Schwartz – I'm coming for Rey Mysterio.
Have you heard what topped iPhone's App of the Year for 2011? It's Instagram, a cute photo-sharing app that applies polaroid-style filters to modern photos. Every photo you take looks amazing, as though you actually have talent as a photographer. As Apple noted, "The beautiful filtered effects, including tilt-shift, make it near-impossible to take a bad shot." Instagram has 50 million users and is working on an Android application. It's a trend that took off.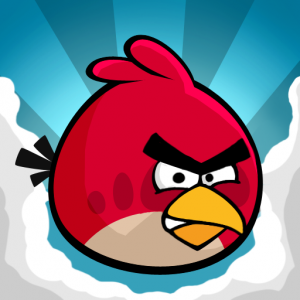 On the topic of Apps, let me share this milestone. Angry Birds – the game where birds use slingshots to destroy their enemies – passed the 500 million download mark becoming the most downloaded game in history. Now, that's amazing.
It got me thinking about trends and how they spread. I like this flow chart:-
Innovators – the first to adopt new behavior. They are unafraid of negative options and enjoy novelty.
Early Adopters – have time, and generally money, to try something new.
Early Mainstream Adopters – pick up a trend before the majority of consumers do.
Late Mainstream Adopters – prefer feeling comfortable about an innovation before adopting it.
Traditional Consumers – risk averse and often miss trends altogether.
So if you want to start a trend or create the next big thing, find your innovator – or influencer. Whether it's Angry Birds or Rey Mysterio, get to know who your target market looks to for advice and innovation. It might just end up on next year's Christmas list.