Anyone teaching social media now has a perfect case study of what not to do. All they need to say is: Anthony Weiner. The politician from New York and active social media user has gone straight into the Twitter Hall of Shame. What he did was just plain dumb. First up, a politician should know better. The level of scrutiny and expectations about behavior are much higher than the average citizen. Secondly, as an active Twitter user, he should know that the distinction between public and private doesn't really exist in this space. So what lessons can be learned from Weiner's Twitter tangle?
Lesson One: Think of Social Media As Public
Social media platforms, including Twitter, are about networking and you should consider the content you post as broadcasting. It's like TV or radio but without producers and editors and you never know who might be viewing your posts/tweets/comments. Even direct messages (DM) intended for two people can be forwarded or leaked. It seems Weiner made a typo between @ and D that led to the public broadcast of the photo but this content should never have been sent using this platform. The first social media lesson: think of social media as public.
Lesson Two: Be Thoughtful About What You Post
In this social media age, everyone is a brand and you can easily trash your reputation by posting content that's inappropriate, stupid, or ridiculous. Don't post for the sake of posting. Even though it's easy to come up with 140 characters, be thoughtful about what you put out there. When you post, ask yourself 'Am I adding value?' Most people don't care what you ate for dinner, that you're travelling to the airport, or that your dog enjoyed a walk around the park. Be judicious and discerning about your content. It doesn't mean you shouldn't be yourself or be engaged, just be smart about it. The second social media lesson: add value.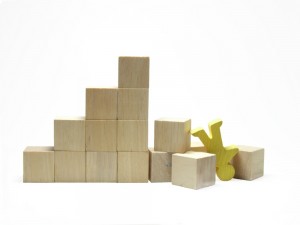 Lesson Three: Imagine Yourself Getting Caught
If in doubt, imagine yourself getting caught. This is a handy test in many situations. Before pressing 'post' or 'send', ask yourself how you'd feel if your private email/tweet/comment went public and viral. There have been cases in which disgruntled employees have written tirades against colleagues that have been sent around corporations. It's not only people in the media spotlight that need to consider what they're writing and posting. It's everyone. A good test is to imagine your content being shared to a wide audience. If in doubt, delete. The third lesson: imagine yourself getting caught.
Social media is a firm part of the new landscape and when used properly, it's a terrific tool. But as the Weiner case study shows, you can get it horribly wrong. Learn from his mistake.
Photo Credit:  http://www.sxc.hu/photo/596909